Australian Institute of Language (AIL)
---

Australian Institute of Language (AIL) es una organización de formación registrada y un proveedor de CRICOS. Situada en el corazón de Melbourne CBD, AIL disfruta de una reputación en la industria: centro avalado por la calidad de NEAS, proveedor de cursos avalado por NAATI, socio oficial de cursos de AEAS y uno de los centros oficiales de exámenes IELTS más grandes de Australasia, que ofrece servicios tanto en formato impreso como por computadora.

AIL ofrece una variedad de programas ELICOS que incluyen inglés general, cursos de preparación para examen IELTS e Inglés con propósitos académicos, así como calificaciones reconocidas a nivel nacional, como el Diploma de Interpretación, el Diploma de Liderazgo y Gestión y el Diploma Avanzado de Traducción.

Aspiramos a brindar el más alto nivel de servicio a nuestros estudiantes y estamos comprometidos con la visión, la misión, las metas y el éxito de nuestros estudiantes y educadores. Lo que prometemos es lo que entregamos. Siempre entregamos productos de calidad excepcional que agregan valor a largo plazo a todos. Enfocamos nuestra atención en el resultado exitoso de los estudiantes.

Nuestra misión es capacitar y elevar a los estudiantes a una visión y un estándar más altos que les permitan desarrollar sus habilidades, desempeño y personalidad más allá de sus limitaciones normales y, en el proceso, emerger preparados para contribuir de manera productiva, responsable y ética.

Llevamos a cabo calificaciones reconocidas a nivel nacional y basadas en estándares de competencia respaldados por la industria, asegurando a los estudiantes educación y capacitación vocacional, brindando cursos de los Paquetes Nacionales de Interpretación y Traducción.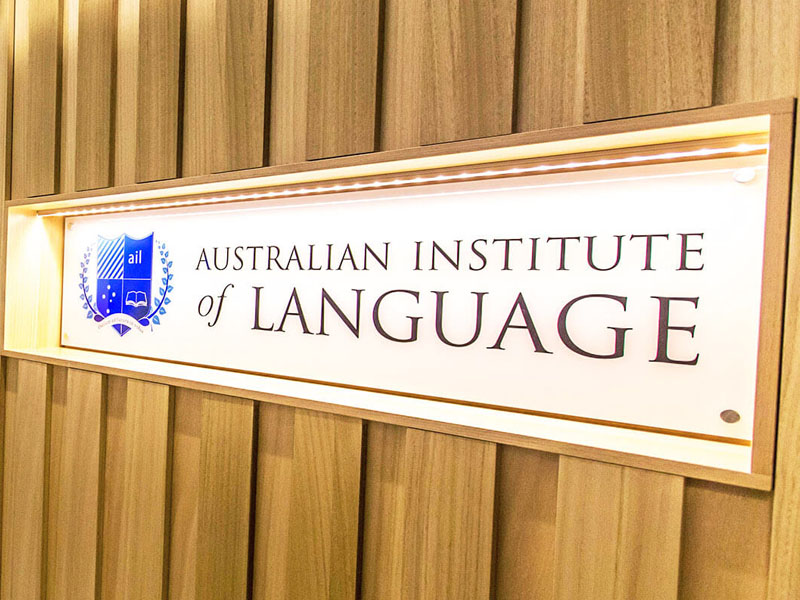 CURSOS
---

03/10/2022
El CURSO DE INGLÉS GENERAL se enfoca en el inglés cotidiano real para la comunicación. Este curso aumenta su confianza y desarrolla sus habilidades para interactuar en un país de habla inglesa. Además de desarrollar habilidades básicas (comprensión auditiva, lectura, escritura y expresión oral), este curso brinda a los estudiantes apoyo en pronunciación, vocabulario y gramática.
Estudiantes
---

04/10/2019
Finding somewhere to live is probably one of your greatest concerns on arrival. AIL is pleased to assist you in locating accommodation but it is up to you to make the necessary arrangements and decisions. If you have recently arrived in Melbourne, we can provide advice when inspecting accommodation.