Australian Institute of Language (AIL)
---

Australian Institute of Language (AIL) is a Registered Training Organisation and a CRICOS provider. Situated in the heart of Melbourne CBD, AIL enjoys an industry reputation – NEAS quality endorsed centre, NAATI endorsed course provider, AEAS official course partner, and one of the largest official IELTS test centres in Australasia, offering both computer-delivered and paper-based IELTS test service to test takers.

AIL offers a range of ELICOS programs including General English, IELTS Test Preparation Courses, and EAP as well as nationally recognised qualifications such as Diploma of Interpreting, Diploma of Leadership and Management, and Advanced Diploma of Translating.

We aspire to deliver the highest standard of service to our students and are committed to the vision, mission, goals and success of our students and educators. What we promise is what we deliver. We always deliver products of exceptional quality that add value to all involved for the long term. We focus our attention on the students' successful outcome.

Our mission is to train and lift the students to a higher vision and standard enabling them to build their skills, performance and personality beyond their normal limitations and in the process emerge prepared to contribute productively, responsibly and ethically.

We conduct nationally recognised qualifications and based on industry endorsed competency standards, assuring students vocational education and training, by delivering courses from the National Interpreting and Translating Packages.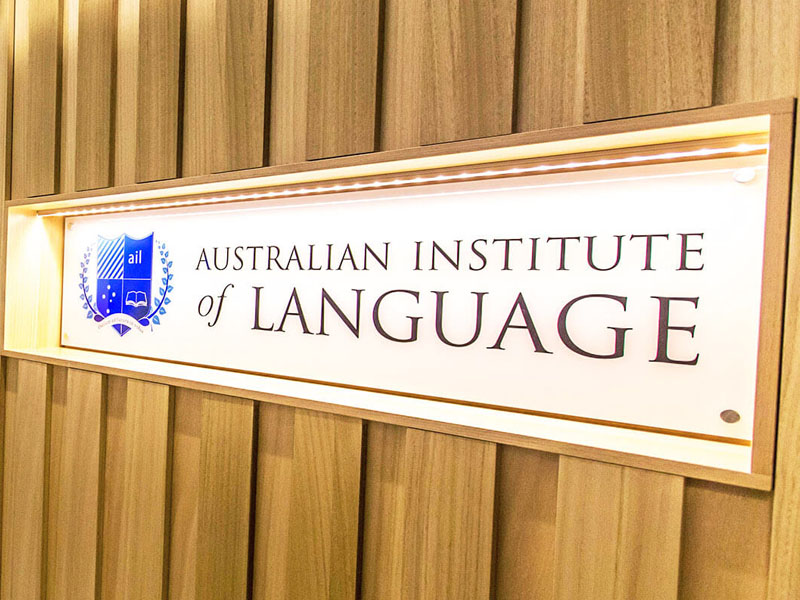 COURSES
---

04/10/2019
This course is designed for those who wish to interpret from a source language to a target language, in general dialogue and monologue settings where the interpreter is able to physically control the discourse to assist retention and recall.
STUDENTS
---

04/10/2019
Finding somewhere to live is probably one of your greatest concerns on arrival. AIL is pleased to assist you in locating accommodation but it is up to you to make the necessary arrangements and decisions. If you have recently arrived in Melbourne, we can provide advice when inspecting accommodation.